Our good friend Roger Emile Stouff has published his 3rd book!
The Great Sadness: Indigenous Angling and the Loss of Home By: Roger Emile Stouff
In 'Native Waters,' Roger Emile Stouff celebrated the world of the Chitimacha, created by Crawfish at the command of the Creator of All Things. But behind the glory and solace of those ancient swamps and the voices of ancestral ghosts there was a growing dread. 'The Great Sadness' takes up after the close of 'Native Waters,' and the world is changing, the face of that expanse of home waters is fading and growing thin. The thin places, he calls them: the margin between this world and the next. After eight thousand years of intimacy, the native waters of his people are going the way of memory. And he is not sure if he can continue to be Chitimacha, 'people of the many waters,' without them.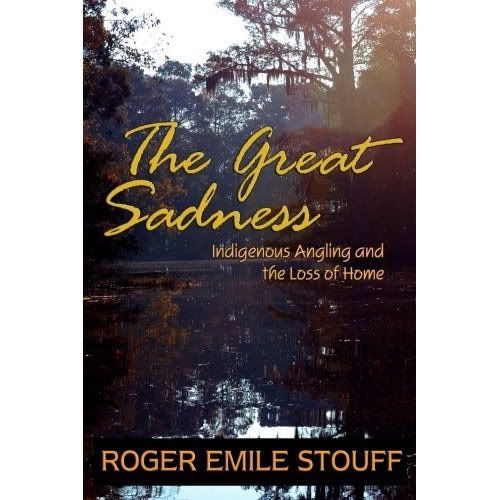 You can purchase Roger's new book along with his others (Native Waters & Chasing Thunderbirds) on Amazon.com.
Link to "The Great Sadness:
http://www.amazon.com/The-Great-Sadness-Indigenous-Angling/dp/0615624146/ref=sr_1_3?s=books&ie=UTF8&qid=1333975566&sr=1-3