Home
Product Reviews
Product Reviews
TFO Gary Loomis Spin Fly
Written by Larry Offner
Jul 19, 2010 at 09:44 PM
Page 1 of 366
While perusing the TFO website, I discovered that the Gary Loomis Freshwater Series conventional rods included a Spin/Fly model. Curiosity got the best of me, so I ordered two for my shop and one for me. The rod is a 6-foot, two-piece model, and the blank is a very attractive dark motor oil color. It's a moderate/fast action rod. For spin casting, the power is listed as Ultra Light with a lure weight of 1/32 – 1/8 oz., with lines ranging from 2- to 6-pound test. (The rod also comes in a one-piece configuration.)
I took the rod out to a local pond with my grandson Henry for a little product research. I cast the rod with fly lines ranging from 3 to 6-weight and found that I had the best performance with the 5-weight line. I was able to cast 55 to 60 feet with the little 6-foot rod with no problem.
I love the design of the reel seat/grip. The synthetic reel rings held the reel tight and there was absolutely no wiggle from the reel. The reel seat worked as well for the spinning reel as it did for the fly reel. The grip is made of grade "A" cork and is very attractive.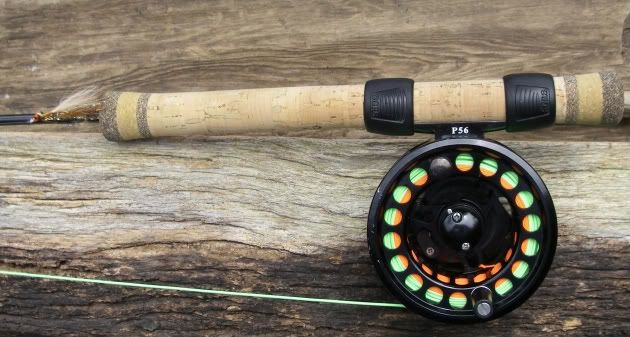 Next, grandson Henry wanted to try the rod with a spinning reel. I was able to quickly remove the fly reel, which I had located towards the end of the grip, and mount the spinning reel. I mounted the spinning reel in the middle of the grip. Henry was able to make nice, long, accurate casts with a small beetle spin. He caught a few bluegills but told me they were too small for a photograph. He's a true catch and release fisherman.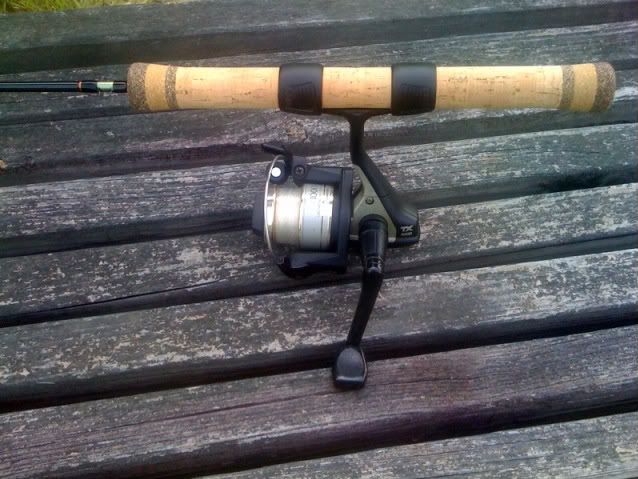 My opinion: The rod is handsome, extremely well made, versatile, casts like a dream and a bargain at only $99.95. It would be a great addition to any warmwater or coldwater angler's repertoire of fly-fishing equipment. If you have any questions about the rod, please give me a call or drop by the shop if you would like to test cast.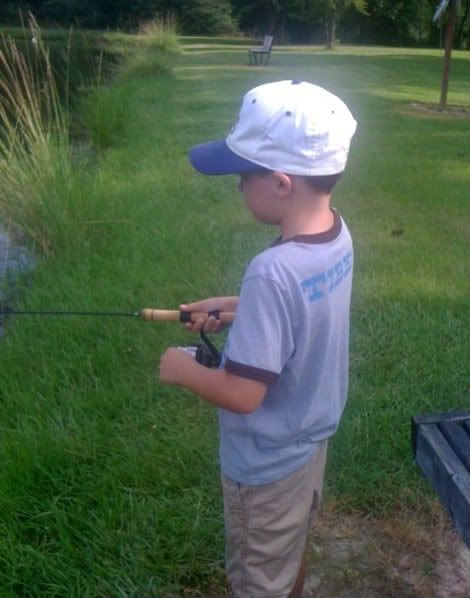 Larry Offner - Green Trout Fly Shop - 219 Range Ave. - Denham Springs, LA - 225-978-1945 - www.greentroutflyshop.com

---
User Comments
---
Comment by order propecia on 2010-08-16 13:48:12


who painted this theme? preety cool, buy ambien online, [url="http://ambien.groupsite.com"]buy ambien online[/url], http://ambien.groupsite.com buy ambien online, :-PP,
---
Comment by AngelitaVasquez on 2010-08-18 15:04:50


People deserve wealthy life time and loan or small business loan can make it much better. Just because people's freedom depends on money state.
---
Comment by CantrellRosa on 2010-08-20 10:12:22


Lots of specialists say that mortgage loans help a lot of people to live their own way, because they are able to feel free to buy needed things. Moreover, different banks give commercial loan for all people.
---
Comment by RUSHKarina32 on 2010-08-20 12:09:37


This is known that money can make people autonomous. But how to act when one does not have cash? The only one way is to try to get the home loans or term loan.
---
Comment by Pat24Berry on 2010-08-23 20:16:47


Some time before, I needed to buy a good car for my organization but I didn't have enough money and couldn't purchase anything. Thank heaven my mother suggested to try to take the home loans from trustworthy bank. Thus, I did so and used to be satisfied with my small business loan.
---
Comment by Peggy22MENDOZA on 2010-08-23 23:30:14


Don't you acknowledge that it's correct time to receive the loan, which can make your dreams come true.
---
Comment by LoganPATTY27 on 2010-08-24 17:36:10


I strictly recommend not to wait until you get enough money to order all you need! You can take the loans or just collateral loan and feel yourself fine
---
Comment by alexa880 on 2010-08-24 18:21:40


Very nice site! is it yours too
---
Comment by alexg459 on 2010-08-24 18:21:41


Very nice site! [url=http://oixapey.com/rqaas/2.html]is it yours too[/url]
---
Comment by alexd812 on 2010-08-24 18:21:41


Very nice site! is it yours too http://oixapey.com/rqaas/4.html
Last Updated ( Jul 20, 2010 at 04:09 PM )